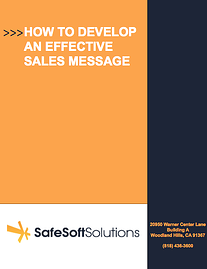 A clear, concise message can be key to breaking through attention barriers of prospects that will enable you or your sales team to sell more effectively. When you're involved in outbound lead generation, having a strong message is even more important.
Your ability to convey a clear, powerful message within the first 20 seconds of contact will have more impact than any other action you take.
With this workbook, you will go through the process of a creating a powerful message that will benefit and support you as a sales rep or SDR in improving your outreach efforts. If you're a sales team leader, use this workbook to create a message that will contribute to the success of your entire team.